Royal Enfield Himalayan (BS-VI) : Expert Review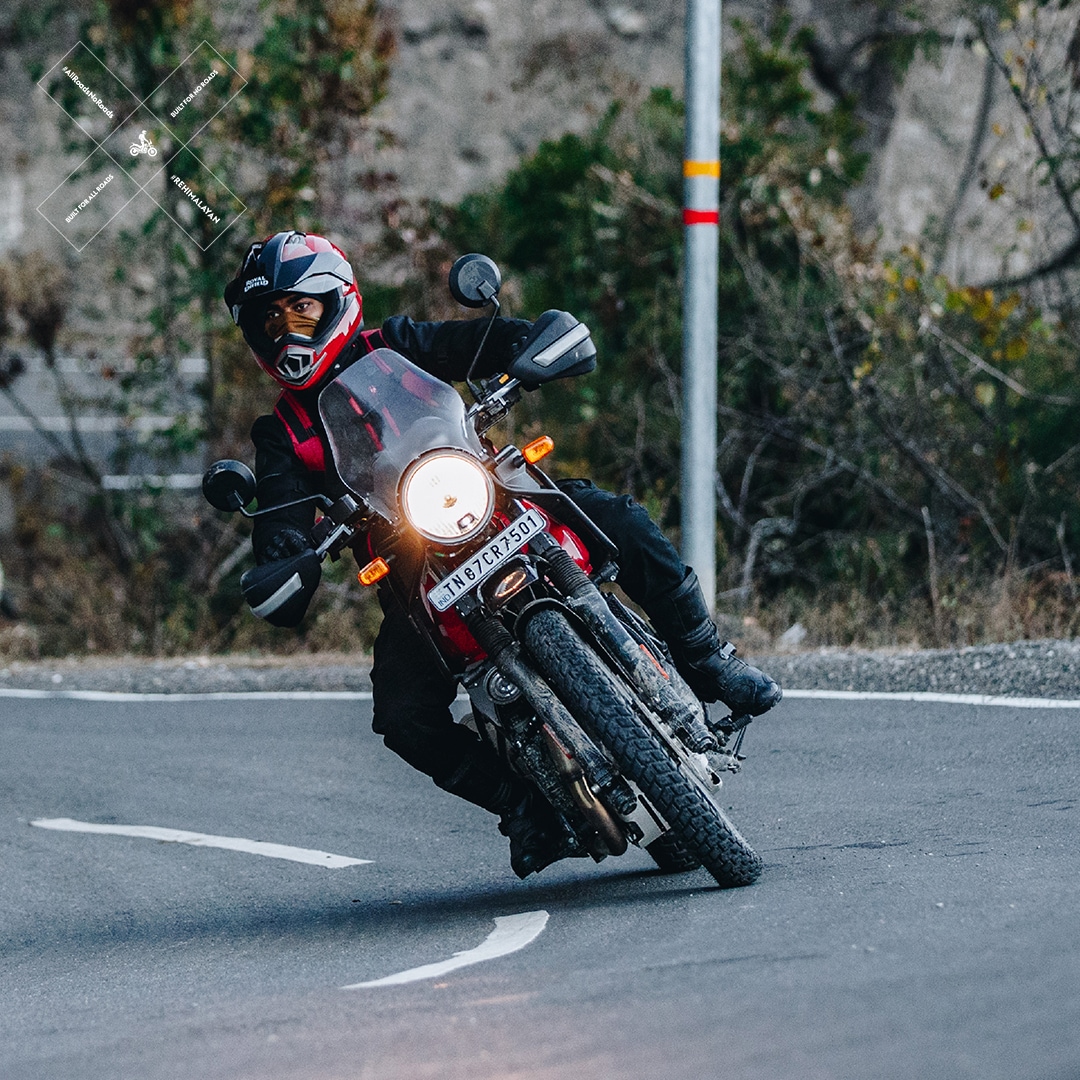 This is the BS-VI compliant Royal Enfield Himalayan costing ₹ 2.20 lakhs (on-road Delhi) making it approximately ₹ 8000 more expensive than the BS-IV model. But what do you get for these extra thousand rupees ? Well, you get a BS-6 compliant motor, some practical new features and it finally gets some fancy colour options.  
Now we have been riding this bike for a while and here are five things that work in its favour and two things that don't.
1. Seating Ergonomics of the RE Himalayan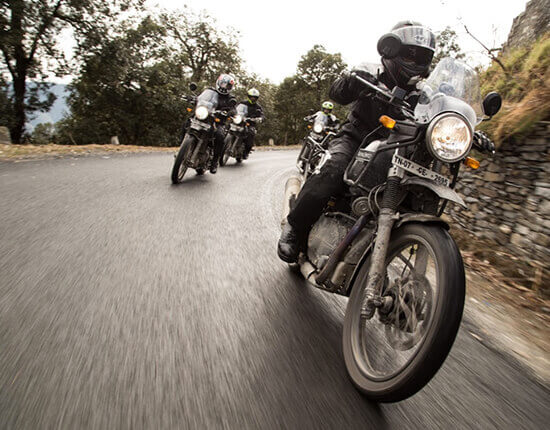 Now one of the strongest points of the Himalayan in our opinion is the seating ergonomics. With a seat height of just 800mm, it's quite easy to swing over the leg. I'm 6.2 so it might look pretty easy, but it is actually quite good for the average Indian. And once you are seated, the seating triangle is perfect. The wide handlebar gives you good leverage and it isn't too far or inside. The footpegs are neutral set. So touring in it will be comfortable.
And if you are one of those, who will spend a lot of time off-road, well, the good news is, you are going to enjoy the Himalayan because the standing up ergos is really good. You can reach on to the bar easily, and there's more than enough space to hold on to the fuel tank.
2. Torque-ful Motor
This BS6 motor is now fuel-injected and it has lost some marginal power, but it has gained really good refinement. Honestly, it feels like a completely different engine.
The bike retains the same linear power delivery. There's still strong low and mid-range torque that can be exploited easily on the road as well as off the road. The gearbox isn't as notchy as before. The taller gear ratios aids highway as well as off-road riding.
3. Royal Enfield Himalayan can go Anywhere ! 
Majority of the motorcycle guys love the Himalayan due to its versatility, all thanks to the presence of large ground clearance and the long travel front suspension. I mean the bike can do a lot more than just going to office.
On the weekends, you can take it to the dirt and have some fun. And now with the switchable ABS, the fun has reached a whole new level. And if the dirt tires you out, hit some highways and enjoy that cool breeze.
4. Easy on Touring
The Himalayan is one excellent touring machine. With a fuel tank capacity of 15 litres, it results into a decent riding range. Plus, it also has an extremely comfortable ride setup. The suspension eats up most of the bad roads with ease. This motorcycle lets you cruise at 100kmph all day long.
It is quite luggage friendly too. It gets a tail rack as standard. Plus, the metal holders around the tank are handy to mount some luggage as well. And in case, you want to carry more luggage, you can always mount saddle and tank bags.
5. Royal Enfield Himalayan looks Desirable
The Royal Enfield Himalayan always had a good road presence and now with the fancier colours, the bike look more desirable.  Then there are things like large wheels, long travel suspension and the commanding riding position that attracts people.
6. It lacks Modern Features 
Now you're paying more than Rs 2 lakhs for this Himalayan. So Royal Enfield should have given atleast things like LED headlamps or DRLs or even LED turn indicators for that matter. In fact, motorcycles half the cost of the Himalayan now offers Bluetooth connectivity. We aren't expecting things like full TFT display like we see on the KTM. But we would have liked to see some modern touches.
7. RE Himalayan should be more lighter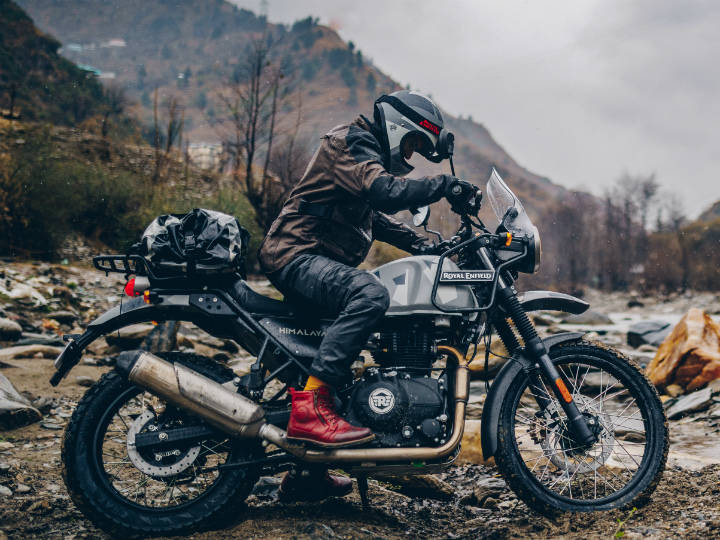 There's one aspect of the Himalayan which we never liked – its weight. And now with the 2020 variant, the weight has gone up by 5 kgs and that's such a bummer. I mean you can still jump the motorcycle or slide it, but now, it takes a bit more effort. Even with its minimalistic design approach, it is sad that Royal Enfield couldn't make a lighter ADV.
Verdict
If you are in the market for a good all-rounder motorcycle, your search should end at the Himalayan. It checks all the right boxes. It's easy to ride, is comfortable, can do long distance with ease, and when the road ends, the Royal Enfield Himalayan can take you places where a normal motorcycle struggle to. The only reason you should avoid this bike is if you want a feature rich motorcycle.